Meal Train: 5/6/2022 – 3,333rd meal served!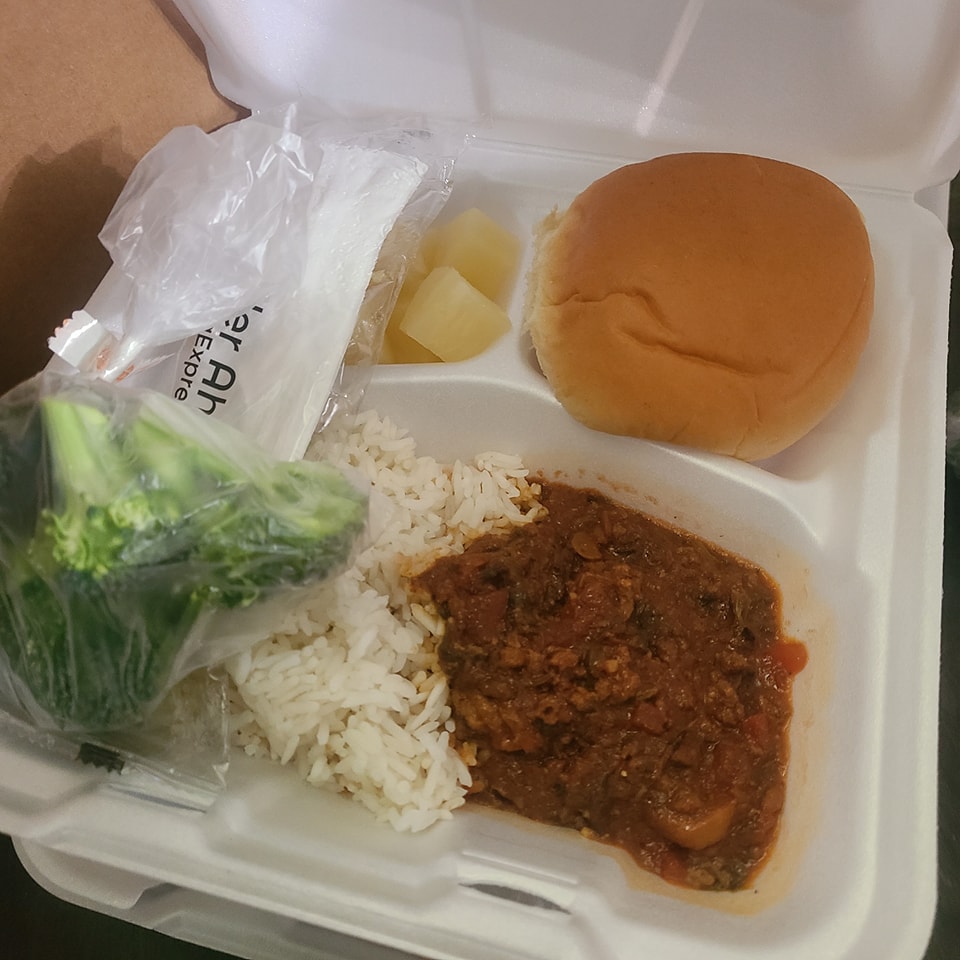 Today we serve our 3,333rd free meal! What an awesome milestone!
Thanks to our new partnership with the Battle Creek Montessori Academy, we'll get to pick up their leftover fruits and veggies to use in our weekly meals. They were already individually packaged, so it was super easy to slip them into the boxes.
Today's meal is rice with meat sauce, broccoli, pineapple, bread and a fresh pear!