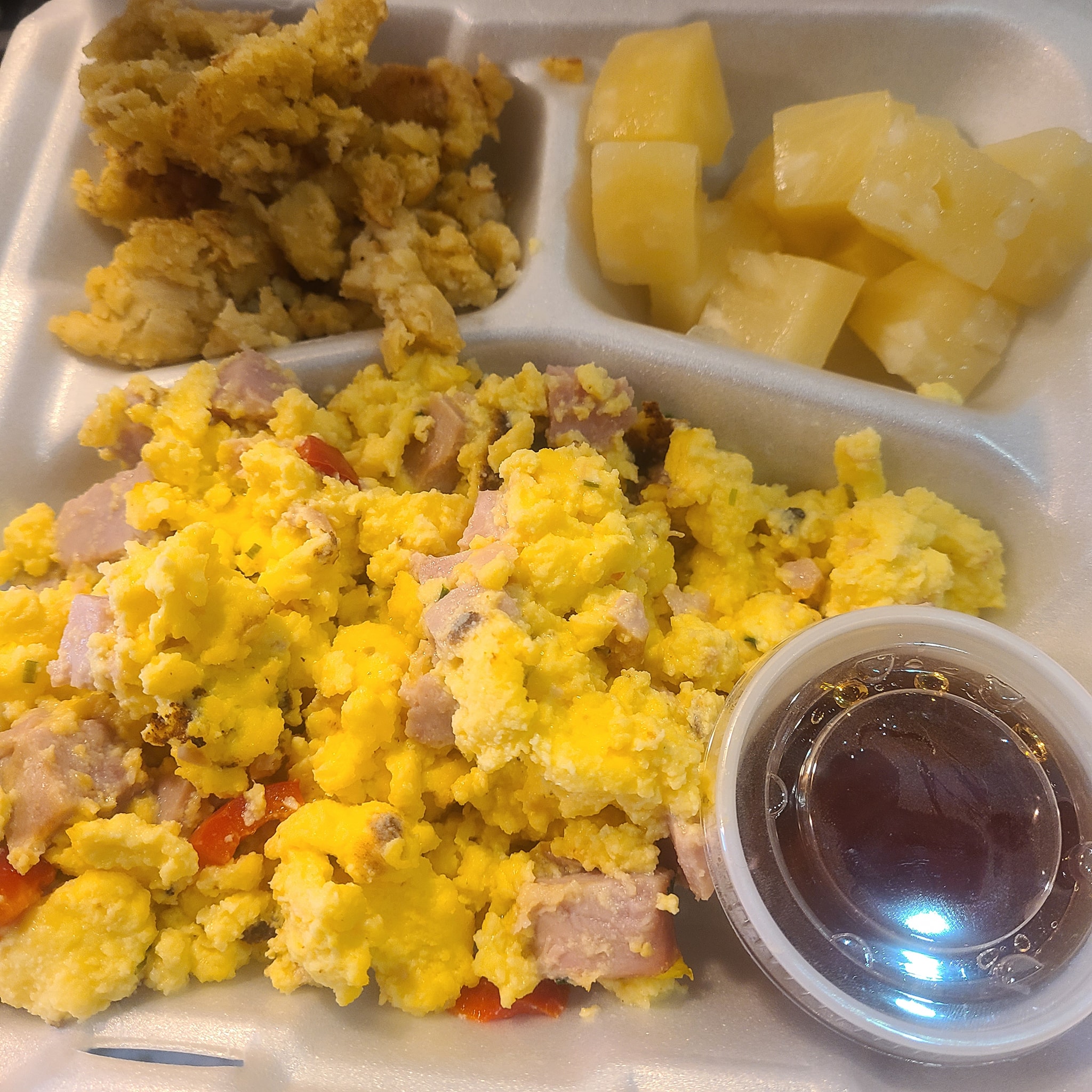 Brought over some Kaiserschmarrn and scrambled eggs, a few blankets, rain ponchos, mugs and playing cards. 🤗
Kaiserschmarrn is like a sweet scrambled pancake. 😋 It's a favorite of mine and so easy to make!
Foods used: 7 dozen eggs, 2 canned hams, 1 can of mushrooms, 1 red bell pepper, chives, 4 cups of pancake mix, 6 pounds of pineapple chunks, 2 bottles of syrup.
Materials used: 30 styrofoam meal containers, 30 4oz cups and lids, 30 packs of utensils.