Manicure of the Week – L'Oreal Because You're Worth It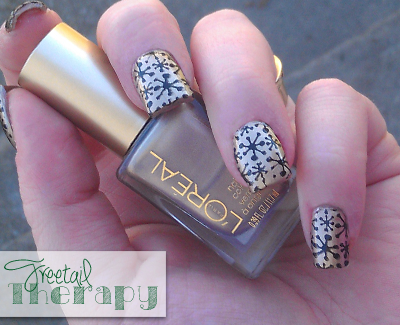 L'Oreal Because You're Worth It is a nice gold tone, and the black I used to stamp with really popped on top of it. My husband told me that he actually liked this mani, and felt like he needed to take me on a fancy date, with me dressed in a red dress. He said it looked too elegant to just be sitting at home watching tv, lol!
I think it is time to invest in a new stamp set though, because my current set of Cheeky Plates are being overused. I need more variety, so I am heading to Amazon to see what good deals I can find.