My husband is a horrible couponer!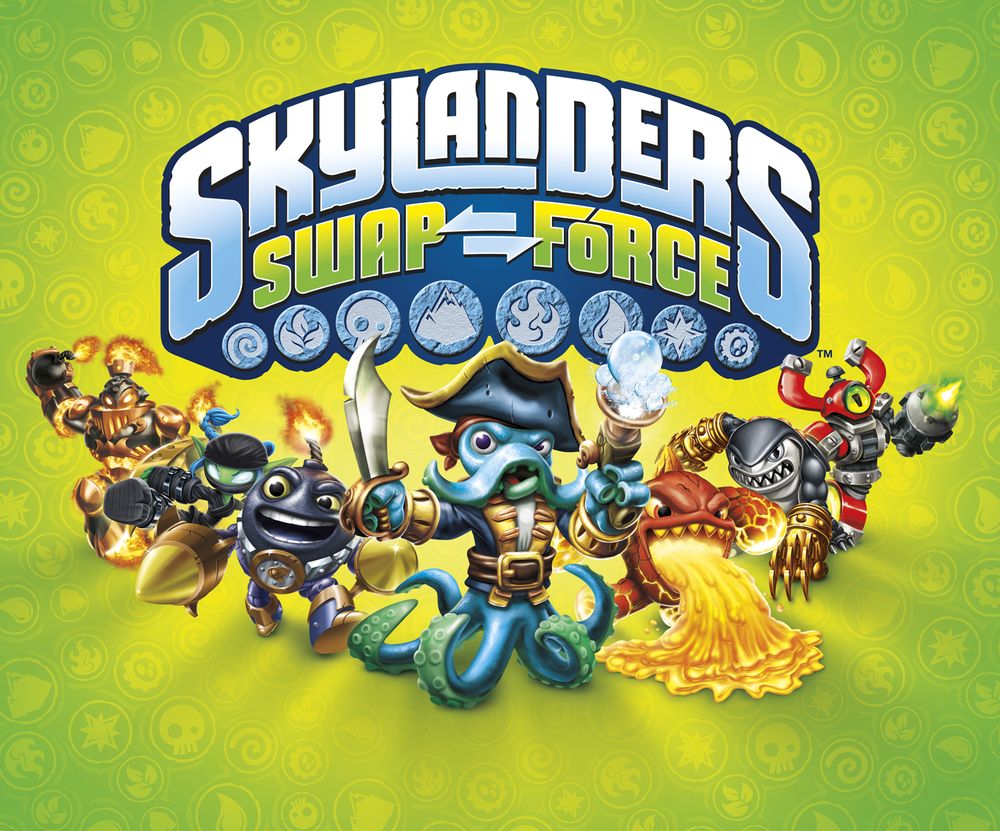 It was a special Skylanders Day at Game Stop yesterday, so we made sure to be up and ready early, so we could be there for the opening, to be sure we got the ones we wanted. We brought a bunch of older games with us, and an extra Skylander's portal we had, and traded them all in for around $35 in credit. Sadly, the store did not receive their shipment of the new Skylanders, so they only had the promotional minis and the posters. The store had cut employee hours, so there was only 1 person working, and the store filled up quickly, with everyone wanting Skylanders that he didn't have. I felt really bad for him. He got frazzled, and somehow lost the posters that were right behind the counter 10 minutes prior, so we didn't get one. We did, however, manage to get 2 of the mini's for buying $40 worth of Skylanders. The deal was buy $20 get a mini, but since we had all that credit, I asked if it would benefit us more to split the transactions, so we could get 2 minis. He decided to try just adding a second mini to the order and it worked, making both free, so that was good.
After this purchase, my husband had enough points to get a coupon for $10 off anything at GameStop, so we went back home and printed that coupon and went to the GameStop a few towns over. We had hoped that their shipment had arrived and we could get another mini there.
I had also received a $50 Kohl's gift card for Yule from his mother, and since they are both in the same plaza, we figured we'd make a day of it. Unfortunately, I walked around Kohl's about 6 times and only found 1 thing I wanted to buy. It was an ADORABLE hoodie with a seal head on the hood, and some seal hands holding a fish on the front. It was Liam's size, and on clearance for $4, so I still have a good amount left to spend for another time. Liam fell in love with it and had to carry the bag after we bought it. I'm glad he liked it!
However, we found out that my husband is a horrible couponer! He went into GameStop and bought a few Skylanders. None of the ones that were released yesterday though, because, like our more local store, they weren't sent any to sell. Once the shopping was over, we got back in the van and started talking about the deals we got and he mentioned how much he spent at Game Stop. I was confused. It shouldn't have been that much. "What else did you buy? That coupon should have made the price pretty low." His eyes got wide "Oh no! You've got to be kidding me." I said. Yep! Sure enough! He totally forgot to use the coupon!
So, the new plan is to go back to the local store on Monday, since that is when their shipment is due. I will make sure to watch him pay next time though.
All-in-all, it was a fun day out with the family. Usually, shopping is the last thing any of the kids, or my husband wants to do as a day out, but since they were all excited about the new Skylanders, it was easy to get them to want to go shopping, lol. I wish I could get them to take me couponing more often, but hey, it is what it is.