Voda Swim is a new concept in bikini design. The magic is in a the patent-pending Envy Push Up bikini top created by international model Yulia Drummond. The Envy Push Up top visually increases the bust size by up to two cup sizes, without looking like a push-up.
The secret is in the fit…and a little hidden magic in the form of Yulia's patent pending Envy Push Up top. A soft and pliant enhancer cups the breast, giving a full, rounded contour, with a natural bouncy movement.  and provides great lift and support.  Envy Push Up tops are comfortable; they have no underwiring and are designed to enhance or create natural looking cleavage. Additionally, they retain less than a tablespoon of water, where as typical push-up tops retain up to a cup of water in each bust.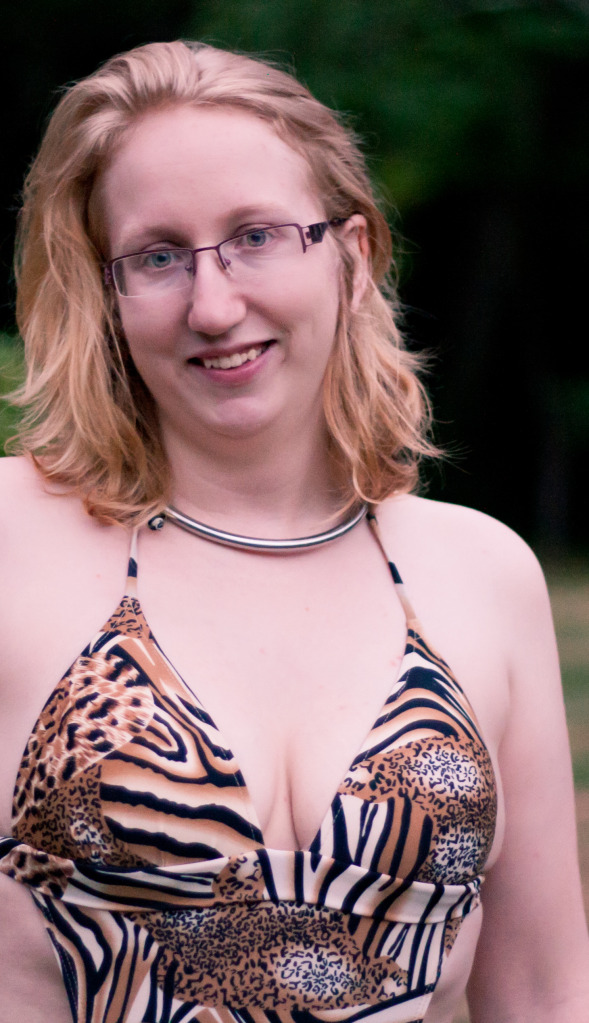 I wanted something that would cover up my stretch marks, while still giving a sexy look. I decided on their Wild Side Envy Push Up® Monokini. I think I made a mistake….I mean, it does give a bit of a lift in the chest, but not what I was expecting, and the ties dig into my skin, making me look bigger than I am. I am a size 8, so I should not have the fat flaps that show on this suit.
I would love to try their bikini though, I think that would erase the issue. The ties on the monokini need to be tied tightly, in order to hold everything in place, and it takes at least two times of tying and untying to get the right fit.
I am a 34C cup, and I do think the top fit well, so I really think the issue is with the Monokini, and that their Bikini would be great. I hope to get the chance to find out, and if I do, I will let you all know.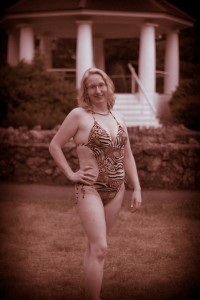 I am going to be brave and show you the full view of this suit, please be kind in your comments.
These pictures were taken by Jessica Forgette Photography.
You can enter to win whatever Voda Swimsuit that you want. Just enter in the Rafflecopter below!