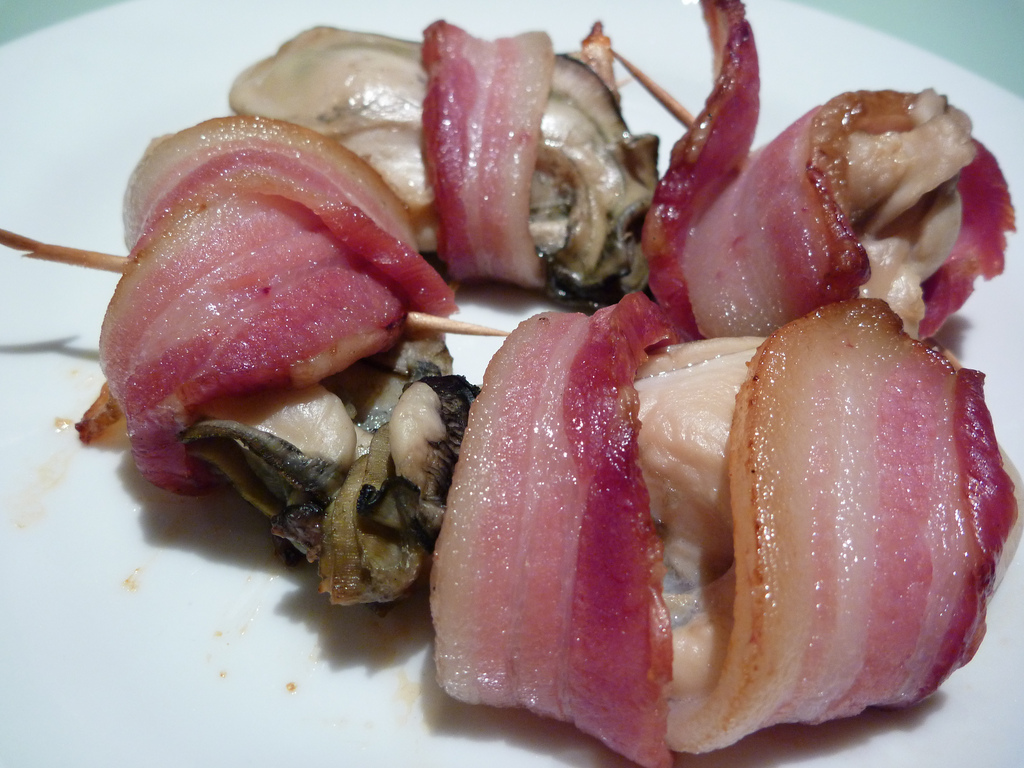 Valentine's Day Smoked Oysters and Bacon Appetizer
Ingredients
2 cups smoked oysters
¼ cup vegetable oil
3 tbsp garlic, minced
½ lb bacon strips, cut in thirds
Toothpicks
Instructions
Wrap bacon slice around an oyster and place toothpick through to hold it together.
Heat vegetable oil in a skillet, add garlic. Then fry bacon wrapped oysters until the bacon is nice and crisp. Remove from the skillet and place on paper towel to drain.
Didn't find what you were looking for? Search our site!