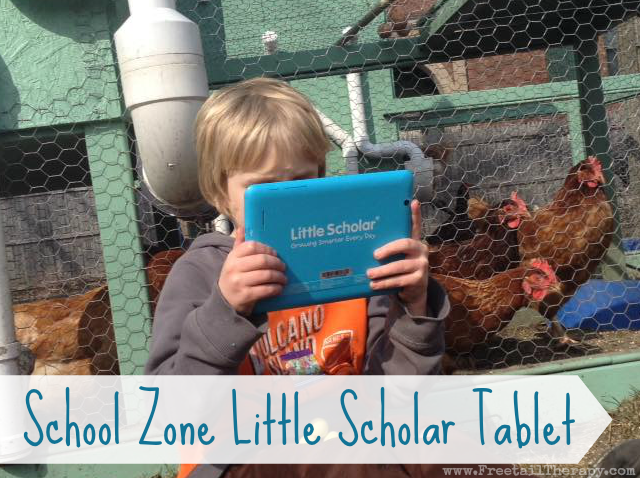 As unschoolers, we do everything we can to make education fun. Our kids learn through doing, living and following their passions. Let's face it, electronics are a part of life now. It's different than when you and I were growing up and the internet wasn't readily available. not only is it in pretty much everyone's homes now, but in each of our hands. When I was asked to review the School Zone Little Scholar Tablet, I admit that I was a bit skeptical. A tablet with an MSRP of $129.99 for a child? Seemed a tad expensive for something so fragile, though after looking into it a bit more, I can definitely see the value in the price.
Not only did Liam get his own tablet, so he didn't keep taking mine to play games, but he got his own classroom! It is equipped with over 200 uniquely fun preloaded apps, books, songs and videos all appropriate for his age and learning stage. Even though we trust our kids to learn through living, I admit to having some negative feelings towards screen time once in awhile. Jennica did learn to read by playing Minecraft, yet "too much screen time" something that is so deeply engrained in our minds as parents. The School Zone Little Scholar Tablet does an amazing job of breaking down those walls, and showing parents that we don't have to be afraid of screen time.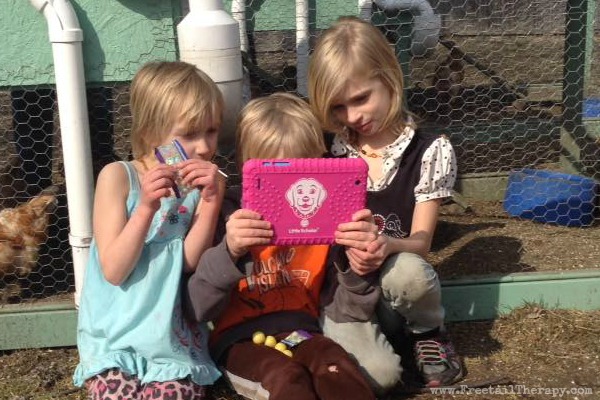 As for the durability of the tablet, well it comes with a nice thick silicone bumper. We've had our tablet for two months now and haven't had any cracks or issues, despite falling to the floor more times than I am comfortable admitting.
The games keep their interest for hours on end, and when they are all educational, there's no harm in letting them play for hours on end. On top of the tons of apps that it comes preloaded with, you can download additional apps from our School Zone market and through the Amazon App Store.
What's even better, is that parents are able to track and guide learning, measure performance, and view which apps are being used.
Tech Specifications
| | |
| --- | --- |
| Google Android™ 4.4.4 KitKat | 1 micro SD card slot |
| 8 GB internal storage memory | Micro SD card-compatible, up to 32 GB of memory |
| Bluetooth 4.0 | Processor: 1 GHz Quad-core ARM Cortex-A7 |
| Built-in mono speaker | 8.0" TFT (1024×768) Display |
| 3.5 mm earphone jack | Camera: Rear-facing: 2.0 MP, Front-facing: 0.3 MP |
| Textured, easy-grip bumper included | Connection: Wi-Fi 802.11 b/g/n |
| Extra-long 5-ft power cord | 1 micro USB 2.0 port |
I definitely have to give this tablet 5 stars, it really does everything and more. I have been very impressed with it and my kids adore it, so it's a win all around.

Enter to win!