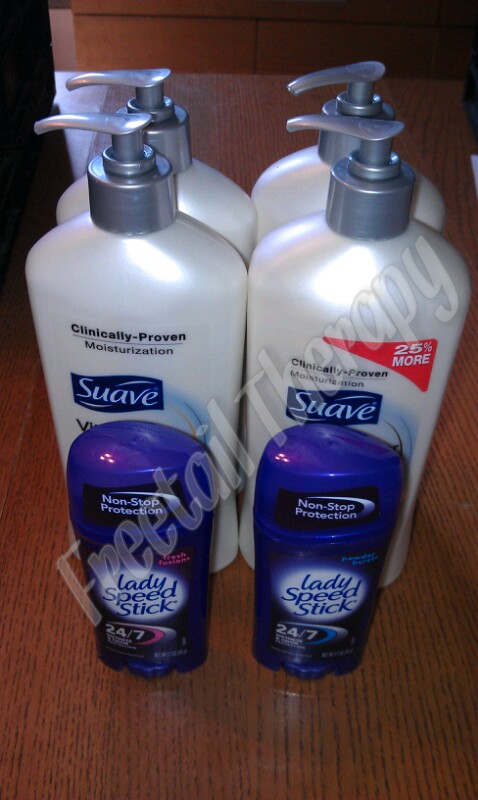 I had some +UPs to use, so I decided to grab a few good deals at RiteAid.
The Suave Lotion was on Sale for Buy One, get one 50% off – Regular Price was $3.69 and I had 4 coupons for $2/1 (Buy $10 worth get $3 +UPs)
Bought
2 @ $3.69 each
2 @ $1.84 each
Total = $11.06 (which qualifies for $3 +UPs back) Used four $2/1 coupons = $3.06 OOP – $3 +UPs makes this a 6¢ MM!!!
Speed Stick was BOGO, regular price of $3.99 and I had 2 coupons for $1/1
Since I used a $5 +UP reward that I had, I only paid $1.25 OOP (including tax) and then got $3 +UPs back from the Suave Deal
Didn't find what you were looking for? Search our site!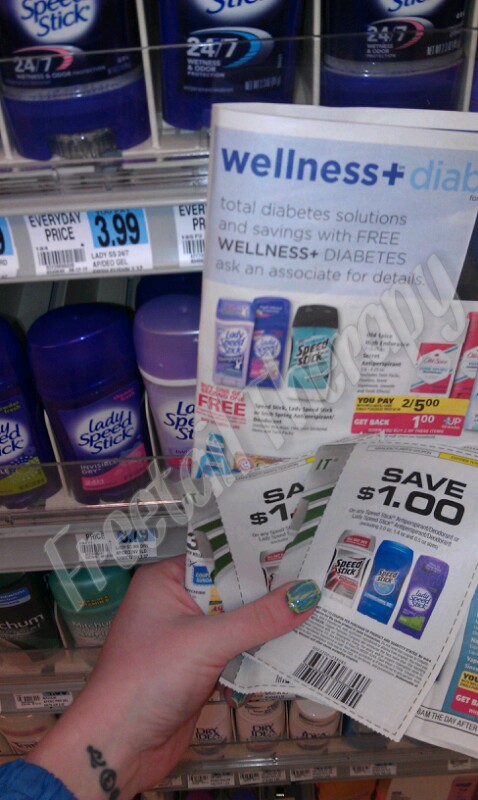 In order to start tracking my shopping trips a little better. I am letting you know that I have $11 in +UP Rewards left for future purchases. I need to get back to showing you all my little hauls, lol. So this is my starting point for RiteAid.