Keeping your home clean in the summer can seem like a never-ending task. Before you reach for a toxic cleaner that is full of harmful chemicals, check out these five all-natural solutions to keep your home squeaky clean!
Liquid Castile Soap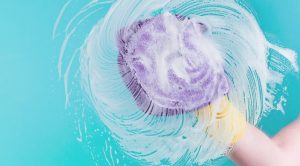 Image courtesy of AskForTask.com
Castile soap has been commonly referred to as a vegetable-based soap void of any animal products. Today, Castile soaps are made of a blend of olive, coconut and castor oils. Castile soap is an excellent alternative to any cleansers that you may use around your house. Notably, it will work well on floors, countertops, and to wipe down appliances.
White Vinegar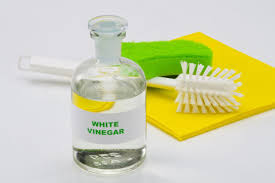 Image courtesy of Stay At Home Mum
White vinegar has many uses when cleaning your home. Some of which include windows, blinds, and even your automatic coffee maker. In addition to keeping your windows, coffee maker, and blinds fresh, white vinegar can also be used to keep your no-wax floors spick and span.
Lemon Juice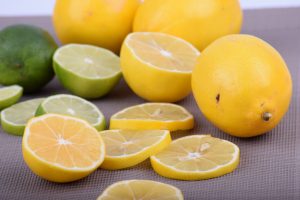 Image courtesy of Explorer Bob
Lemon and lemon juice are like the secret weapons of your cleaning arsenal. You can use these items to clean a variety of areas of your house including floors, faucets, and even your outside grill!
Use lemon juice and a toothbrush to reach stubborn grout that may have accumulated in your tile floors. A lemon is a great way to make copper items like faucets shine like new! You can also use lemon juice and salt to scrub your grill and the grill's grates.
Essential Oil Cleanser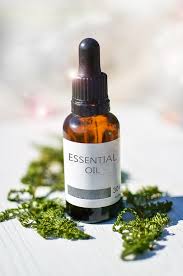 Image courtesy of Creative Commons
Create your own natural essential oil cleanser that can be used on all surfaces except for glass. Make this by mixing your favorite essential oil with natural dish soap, rubbing alcohol, and water. Get the detailed recipe here. Oil cleansers are a great option because you know the ingredients will leave your home smelling like your favorite essential oil.
Natural Kitchen Scrub
If your kitchen has accumulated a lot of gunk, making your own natural kitchen scrub may be the best option for you! This scrub consists of baking soda, natural dish soap, water, and clove essential oil. Get the full recipe here. This is a great option that is all natural but is strong enough to get the gunk out effectively.
We hope that these five all-natural solutions will help you keep your home clean without exposing your family to dangerous chemicals that are commonly found in household cleaners. When creating your own soaps, feel free to store them in a glass spray bottle for next time.