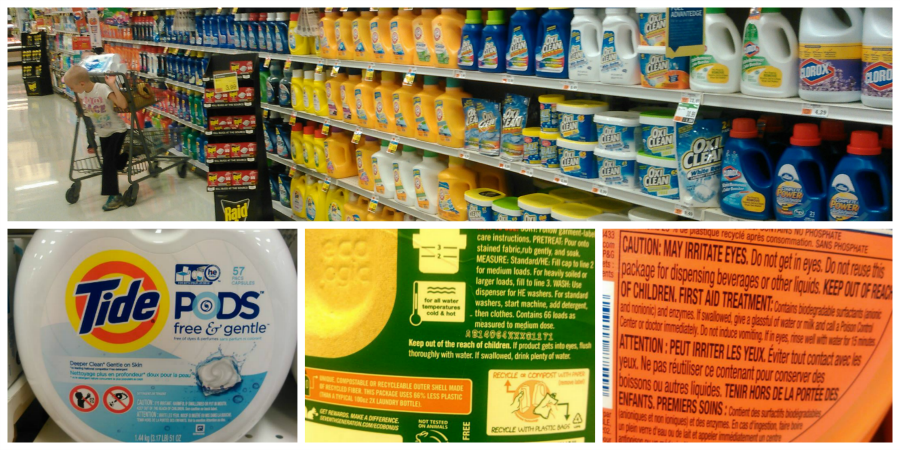 Didn't find what you were looking for? Search our site!
With a large family, comes large amounts of laundry. The issue with most conventional laundry detergents are the safety issues that come with them. We stay away from the single load laundry packs, mainly because of price, but also because of all the problems that surround them with young children in the household, which can lead to injury from ingestion or exposure to the eyes. Talking to your kids about the dangers doesn't work well for the little ones that don't quite understand yet, and even with keeping them out of reach, many kids are climbers and explorers and tend to find them anyway. You can put them in a locked cabinet, but that defeats the convenience of them in a way.
The American Cleaning Institute has some great tips for Single-load liquid laundry packets.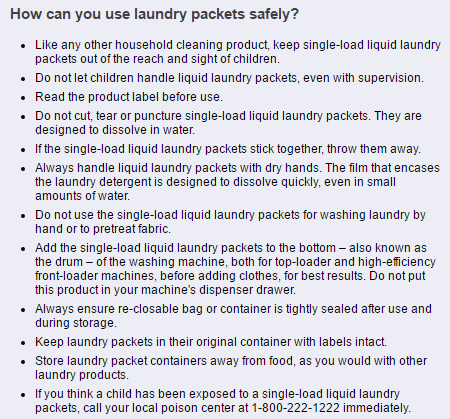 Every family should have the number for Poison Control (1-800-222-1222) posted in an easily accessible location. We have a magnet that we keep on our fridge.
It's not just single-load laundry packets that pose a threat though, you really have to keep all detergents away from children. They smell delicious, that's why we buy those awesome citrus scents anyway, we want to smell delicious. You can't fault a child for smelling something so good and wanting to drink it, but you can help ensure that it doesn't happen.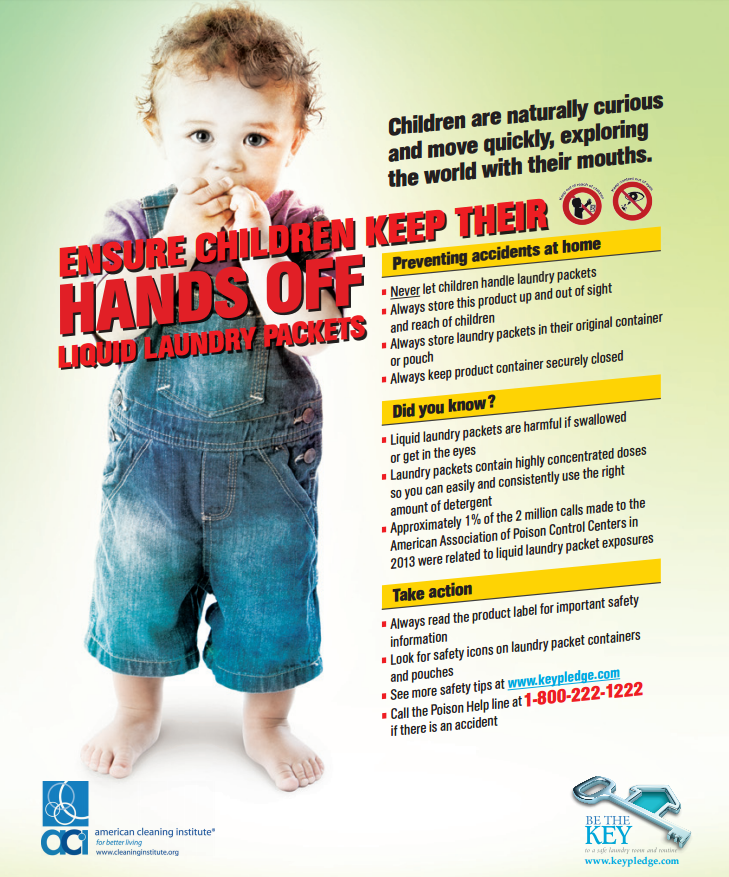 We try to live an eco-friendly lifestyle, so most major brands of laundry detergents are out of the question for my family, though I know that many families prefer the national brands and that's great. Everyone needs to make those choices for their own families and decide what works best for them.
Our favorite national brand of detergent is Free & Clear Purex, because it is the cheapest brand (constant sales that allow me to stock up for free or close to it) that does the least harm (my opinion, not necessarily fact). However, we usually use soap nuts because they are as eco-friendly as you can get. You throw 5 or 6 soap nuts into a small wash bag and they can be reused for about 10-20 washes before needing to be replaced. When they have outlived their usefulness, you can simply compost them and refill the bag with new ones.
Even eco-friendly brands aren't safe to be consumed and proper care should be taken to ensure little hands can't play with them. I wouldn't want my kids chewing on soap nuts, so precautions are taken to keep the box out of reach of the littles.
Young children are continuing to be exposed to liquid laundry packets in the U.S. In fact, according to the American Association of Poison Control Centers, in 2015 there were over 12,954 exposures to liquid laundry packets in children 5 and younger. To help raise awareness on these accidental exposures, The American Cleaning Institute is educating parents and caregivers through its KEY Pledge campaign on the importance of practicing laundry safety at home. The campaign shares tips on preventing these types of accidents from occurring, specifically by keeping laundry packets up high and out of reach and sight of young children, and kept in its original container. ACI urges consumers to take the Pledge to a safe laundry room and routine. And, by taking the Pledge you are automatically entered to win $2,500 for a laundry room makeover*!

I have taken the Pledge, and I hope you all will as well. Lets fill this map with blue dots! Let's overlap it so much that it turns black because all we can see is the outline of the blue dots! Our kids are worth it.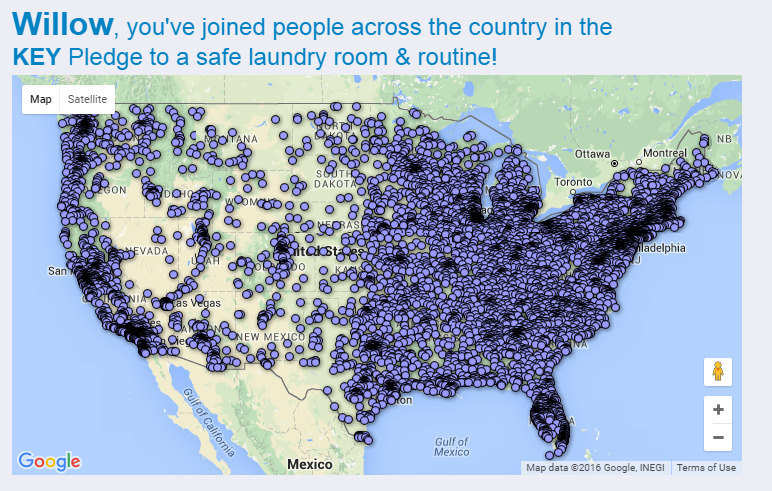 *NO PURCHASE NECESSARY. Ends on

December 31, 2016 at 5:00 p.m. ET

. Open to legal residents of 50 U.S., the District of Columbia and Puerto Rico, 21 and older. Void where prohibited. For Official Rules, go to http://www.keypledge.com/Keypledge/TermsConditions.html.  Sponsor:  American Cleaning Institute