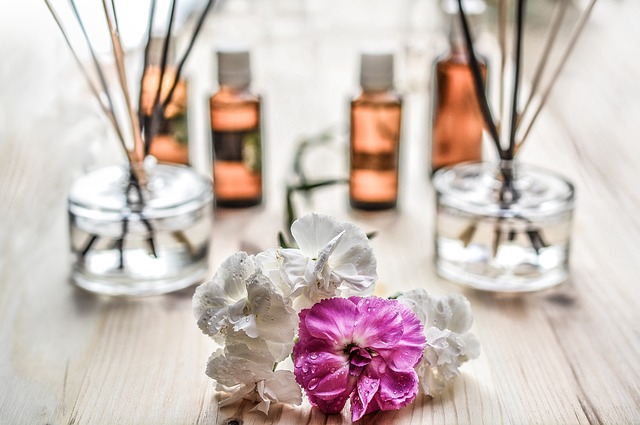 When there are smells in your home that you can't control, you can try various methods to get rid of those scents. Some of these include powders that you sprinkle on the floor and then vacuum up and air fresheners that you put on the wall that expel a fragrance at certain intervals. An easy option for getting rid of odors in the home and circulating scents that you enjoy is to diffusing essential oils. Here are five essential oils that can provide a wonderful scent for your home.
Peppermint
If you enjoy stronger smells and scents that can offer mental relaxation, then use peppermint oil. The smell can enhance your energy levels and help with head tension. It's a nice scent to use during the Christmas holiday season or in the spring when you begin to feel the impacts of the changing seasons.
Lavender
A delicate scent, lavender offers calming qualities. Combined with jasmine, you can create a scent that is pleasant for any room of the home. Lavender is good to use if you have pets in the home, as it can cover up some of the odors that can develop from them and accidents that pets might have on the floor.
Didn't find what you were looking for? Search our site!
Citrus
Any kind of citrus essential oil will deliver a nice smell throughout the home. Citrus has a clean scent and distributes thoroughly instead of remaining in one area of the home. Orange is often best if you're looking for a calming smell while lemon delivers a clean scent. You can also add a small amount of lemon oil to dishwater for a refreshing scent while washing dishes. Orange oil can be used in the washing machine to add a nice aroma to clothes.
Eucalyptus
This isn't a smell that you would notice in many homes, but it can be wonderful. It's a mild scent that you might enjoy if you don't like overpowering smells. Eucalyptus is known for clearing breathing and can help with head tension. Using the oil in a humidifier can help to open airways.
Sandalwood
Picture yourself walking along the coastline without leaving home by using sandalwood. It's a stronger scent with a few spicy and earthy notes. The oil can enhance your mood and boost energy levels. It is also known for its relaxing and grounding properties so that it can promote peace and calmness of mind.
Whether it's a refreshing scent or one that is floral, there are numerous combinations essential oils to use for the home. Find an oil that works well with the rest of the family as someone might not like a smell that is too strong or one that has a masculine scent. You can always switch up an oil to get a different scent in your home.
Resources:
https://www.rd.com/home/decorating/home-fragrance/
https://thewirecutter.com/reviews/best-essential-oil-diffusers/