14 Flares
Tweet
Email to a friend
14 Flares
×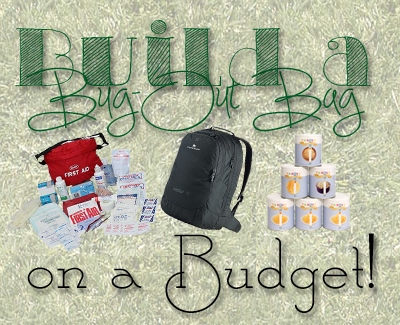 Everyone should have a "Bug-Out Bag", also known as an Emergency Bag. Buying a premade one is usually very expensive, and never seems to have everything that you need in it, and therefore, you end up spending far more money than you need to, in order to make a proper bug-out bag. The ideal bag will be able to care for your family, in an emergency, for 3 days. That is the most critical time after an emergency, like a flood, fire, earth-quake or any other unexpected event. Just because you don't expect it, doesn't mean that you can't prepare for it.
This post is going to be the first in a series, to help you build a bug-out bag on a budget. Each week, I will add a few things to the list. If you follow along, you will have the perfect bug-out bag for your family at the end of the series, and you will have done it on the cheap.
Most people who have kids have an extra backpack or two lying around, use that if you have one, if not, you can usually pick one up at Walgreens or WalMart for around $5-$10. I am going to assume that we already have a bag to start adding things to it.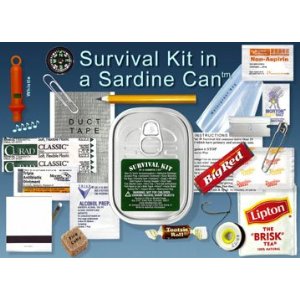 I like these little Emergency Kits in a Sardine can, because of their compact size,and the fact that they are airtight. It holds a couple emergency medical supplies, nourishment, and navigational aids. You can cook in it and boil water in it if needed. I suggest keeping 1 for each member of your family, in your bug-out bag. You may also want to keep 1 in your handbag and your car glove box. This isn't needed in your bag, but is a good start, since it has a little of everything. It is a bit pricey, so if you want to skip this item, feel free to do so.
Another item that should be in every Bug-Out bag is a heat Reflective Emergency Blanket, also 1 for each family member. These are good for multiple reasons, the first and most obvious, is to keep you warm in cold temperatures. It will also reflect sun in hot weather, which will keep you cooler. The reflective silver color can also help signal for help when the light bounces off of it.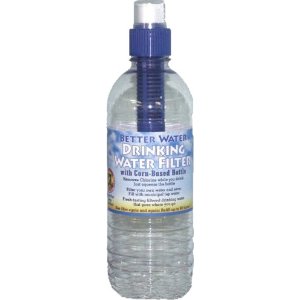 Drinking water is a must, but carrying around a gallon of water per day can be cumbersome. While it is recommended to have 1 gallon of water per family member, per day, it isn't possible to keep that in a bug-out bag. It is possible, however, to keep a water bottle that has a built in filter into it. This way you will be able to use whatever water is available, and make it into drinking water.
These three items will run you around $14 per family member ($6 if you didn't get the sardine cans), and is a good start to your Bug-Out Bag.
I want to help my readers create their emergency kits (different than an emergency bag) as well as their bug out bags, so each week, I will be giving away an item that should be in your kits or bag. This week, I am giving away a pocket wire handsaw.
Didn't find what you were looking for? Search our site!
14 Flares
Tweet
Email to a friend
14 Flares
×