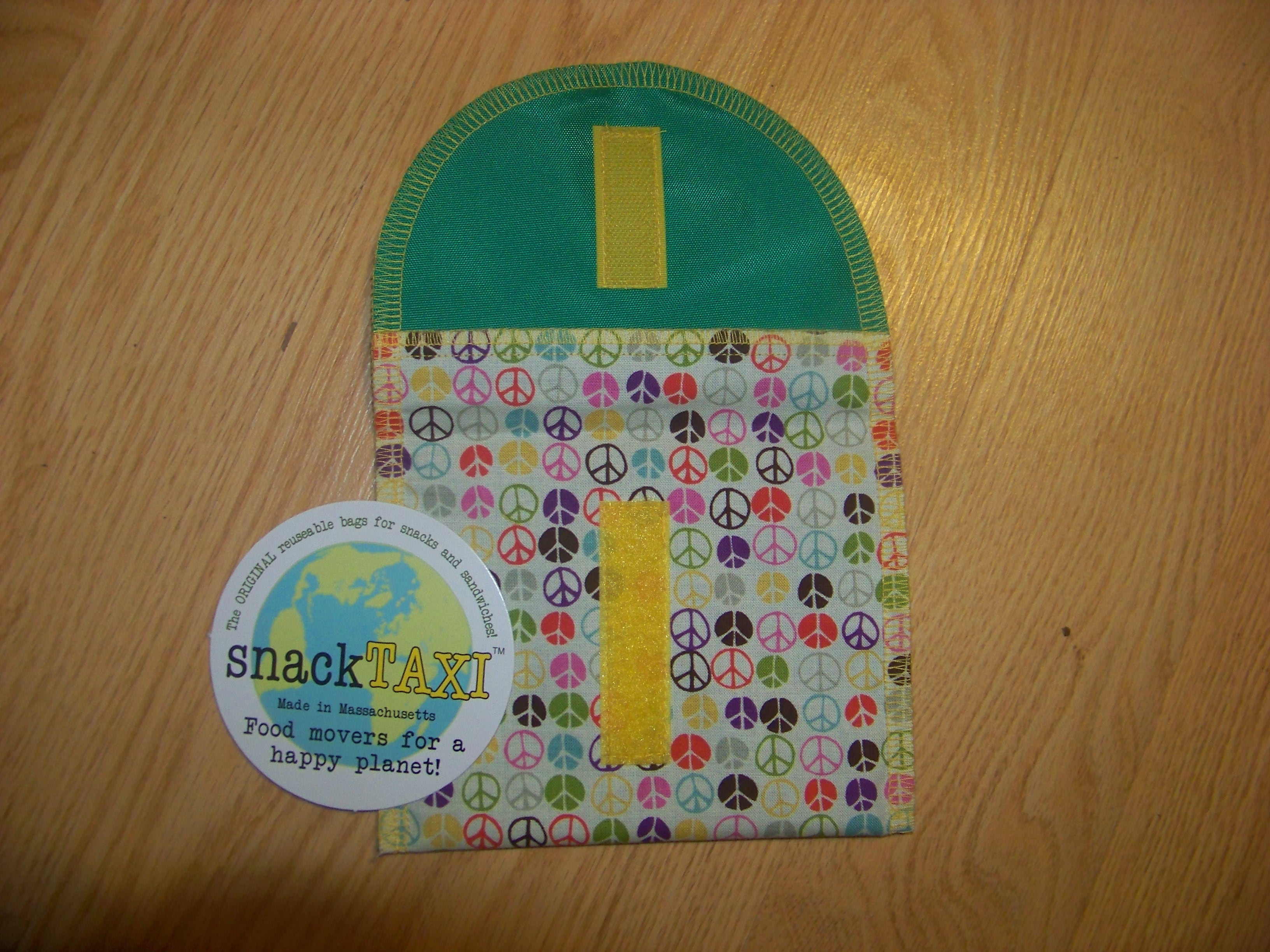 SnackTAXI sent me a snack sack for my daughter, who will be starting kindergarten this fall (only 2 out of 6 left at home, wow will it be quiet!).
The snack bag is a smaller version of their sandwich sacks, but at 6″x6″, you can still fit a sandwich in these.
The US alone adds 20 million plastic baggies to landfills every single day.  Every reusable bag you use has the potential to eliminate 1000's of plastic bags over its life span.  The snack-sacks and sandwich-sacks that we've sent out into the world in the last 2 years alone have kept over 7 million plastic baggies out of the waste stream.  That's 430,000 pounds of plastic!

The exterior of a snackTAXI is comprised of 100% cotton, and the interior is lined with polyurethane coated nylon.

All materials are lead, phthalate and BPA free!
The snack bags have many options of outside prints, we opted for the peace signs. The inside is lined with a nylon-type material, to keep it waterproof yet breathable.  This is easy to clean, all you have to do is turn it inside out and wipe it with a wet cloth or throw it in the laundry.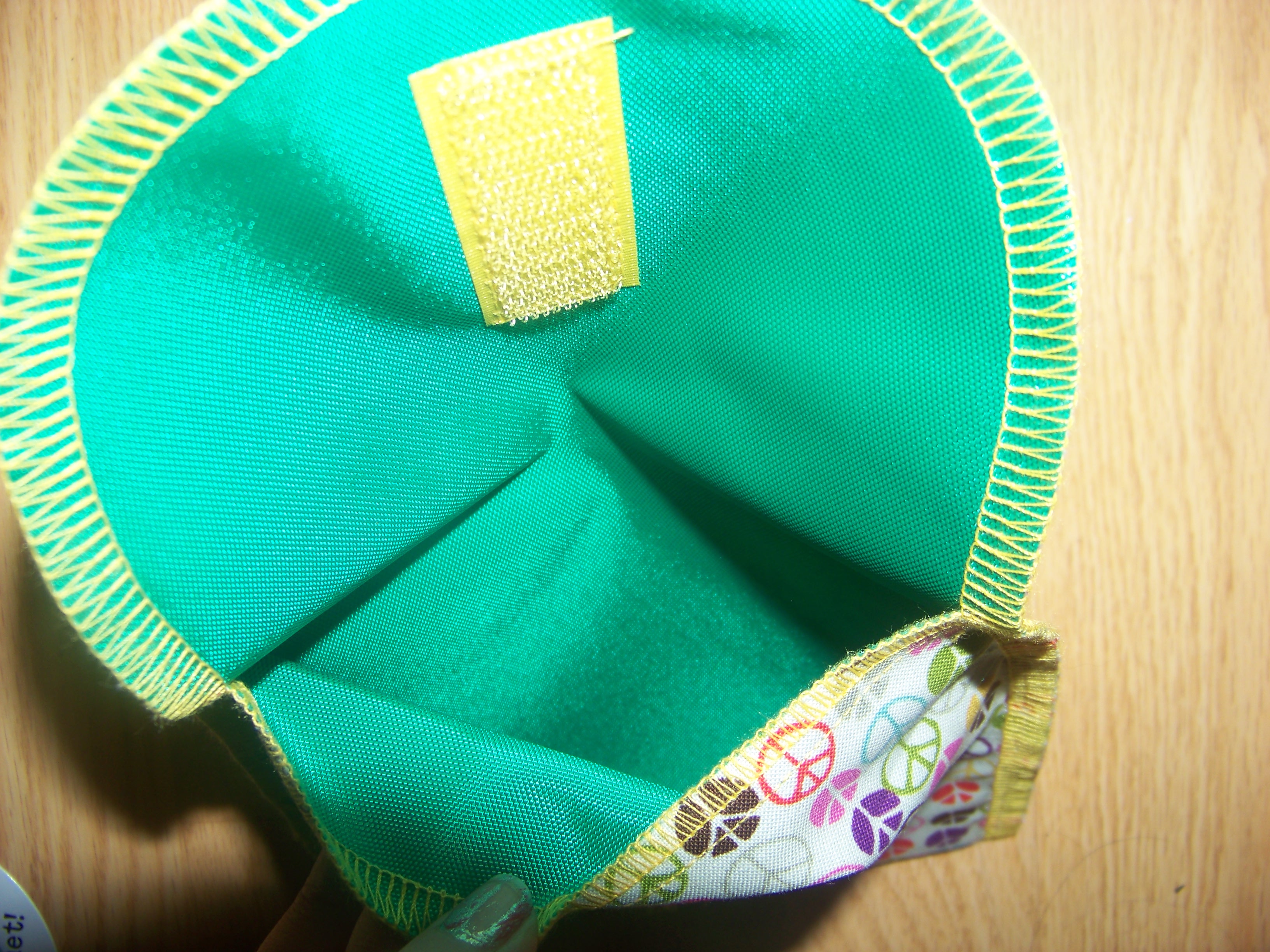 One Freetailer will win a prize pack from SnackTAXI, including: 1 sandwich-sack, 2 snack-sacks, 1 napkin – Total retail value= $30.35