Basq was created by two moms when they couldn't find anything safe that was worth using during their pregnancies.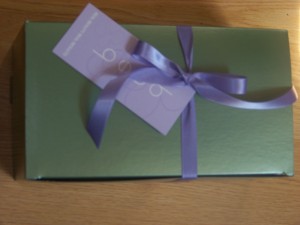 Every Basq product is started with the premise that change begins deep within. They believe that if you feed the skin with nutrient rich essential oils and plant extracts, then you kick start all of the building blocks that will strengthen, rebuild and replenish your skin.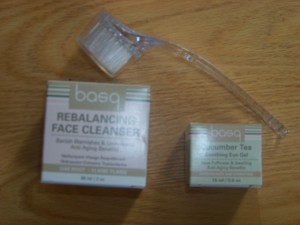 This brand continues to grow, because people love it. When you love a product, you tell your friends about it. Basq has won several awards; from the iParenting Product of the Year Award for 2010 for the Rebalancing Face Cleanser  to the Fit Pregnancy and Readers Choice Winner in Pregnancy and Newborn magazine for the Cucumber Tea Eye Gel.
The Fresh Face Box Set is a two step face care routine to refresh and revive skin. Step one begins with basq's rich whipped micro exfoliating cleanser. It clarifies, tones and reduces fine lines without over-stripping. The exfoliators  remove dead, dry surface skin and prompt cellular renewal in the lower layers.
Step two is the antioxidant rich Cucumber Tea Eye Gel. It is a cooling, soothing gel that zaps puffiness and refreshes tired eyes. The cucumber is to fight the swelling and puffiness, while the green tea soothes and nurtures the skin.
Doesn't your skin deserve this? Enter to win the Fresh Face Box Set in the Rafflecopter below!